Gold Flake vs Car Crash -Mike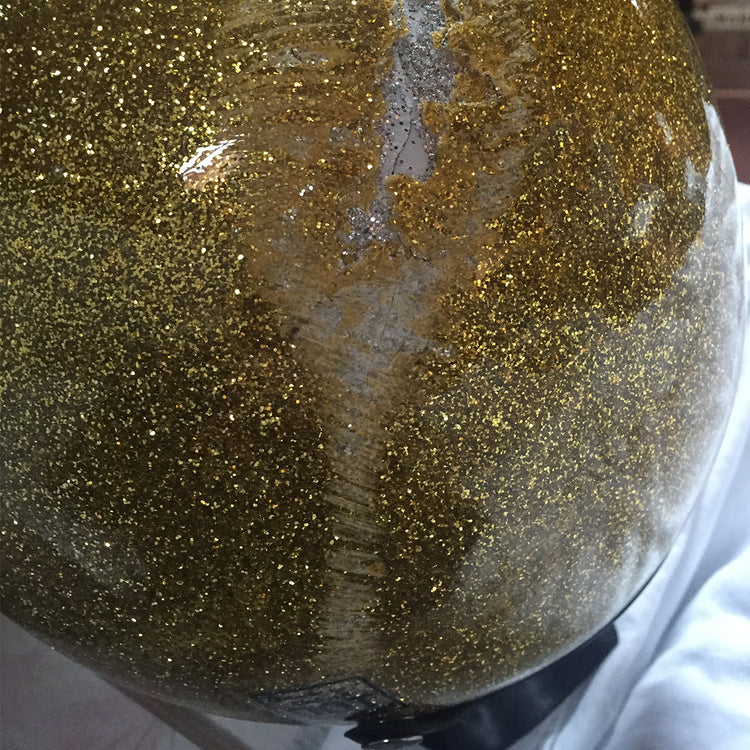 "To whom it may concern,
In 2014, I purchased a Daytona DOT 3/4 Cruiser helmet in Gold Metal Flake. When I first purchased the helmet, I was more concerned with the style and color of the product than safety. The helmet received many compliments. On January 31, I was in a pretty bad motorcycle accident. A car came into my lane h, and there wasn't much for me to do. My left leg took most of the damage in the crash, but on the way down at 50mph, my head smacked the pavement hard. I was wearing your helmet and just wanted to say THANK YOU for making a quality product. I had no head or neck injury in the crash. Your helmet saved my life. I attached a photo of the helmet just to show how minimal the damage was. Thank you again,  - Michael"
04-07-2016